With winter approaching look out for Grommies kids surf wear adverts in some popular UK magazines. 
The photo we chose for one of our adverts (below) was taken at a photo shoot at Llangennith Beach, Gower and shows our grommies kids sheepskin boots.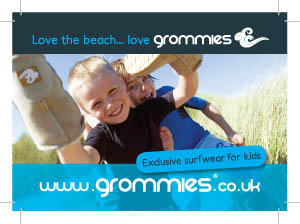 A new publication for us to advertise in is London based "Angels & Urchins" .  The magazine is packed full of information for London parents with everything from fashion & travel to homes & interiors.