Sarah Jessica Parker pictured earlier this year with co star Hugh Grant kicking off her trustee sheepskin boots and taking a break on the set of her new movie, 'Did You Hear About The Morgans'?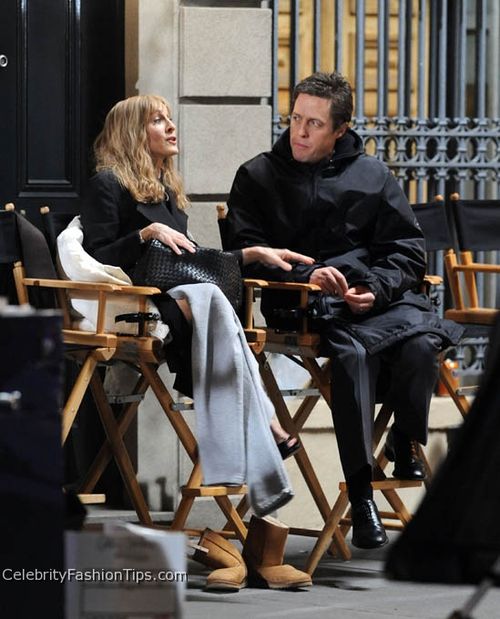 SJP looked the cutting edge of fashion on set with a black coat with a black top and silver knee length skirt and classic T-bar black shoes.
On and off set SJP is certainly a style icon.